Explore Our APIs
Our APIs offer solutions to real estate needs at the highest standard. Explore our products, discover their value and learn how to get the access.
Secure Access
Secure access to our real estate functions. Reduce operational and cyber risks while increasing operational efficiency.
Technology Blog
Check out our blog to learn more. Read some of our success stories and discover how developers have created first class industry solutions.
Why Anywhere
As global leaders of Real Estate, we provide access to 40+ API products that suit your needs. Our services include:
Exclusive API Products
Production like sandbox Environment
High standard of Connection Security
Comprehensive Documentation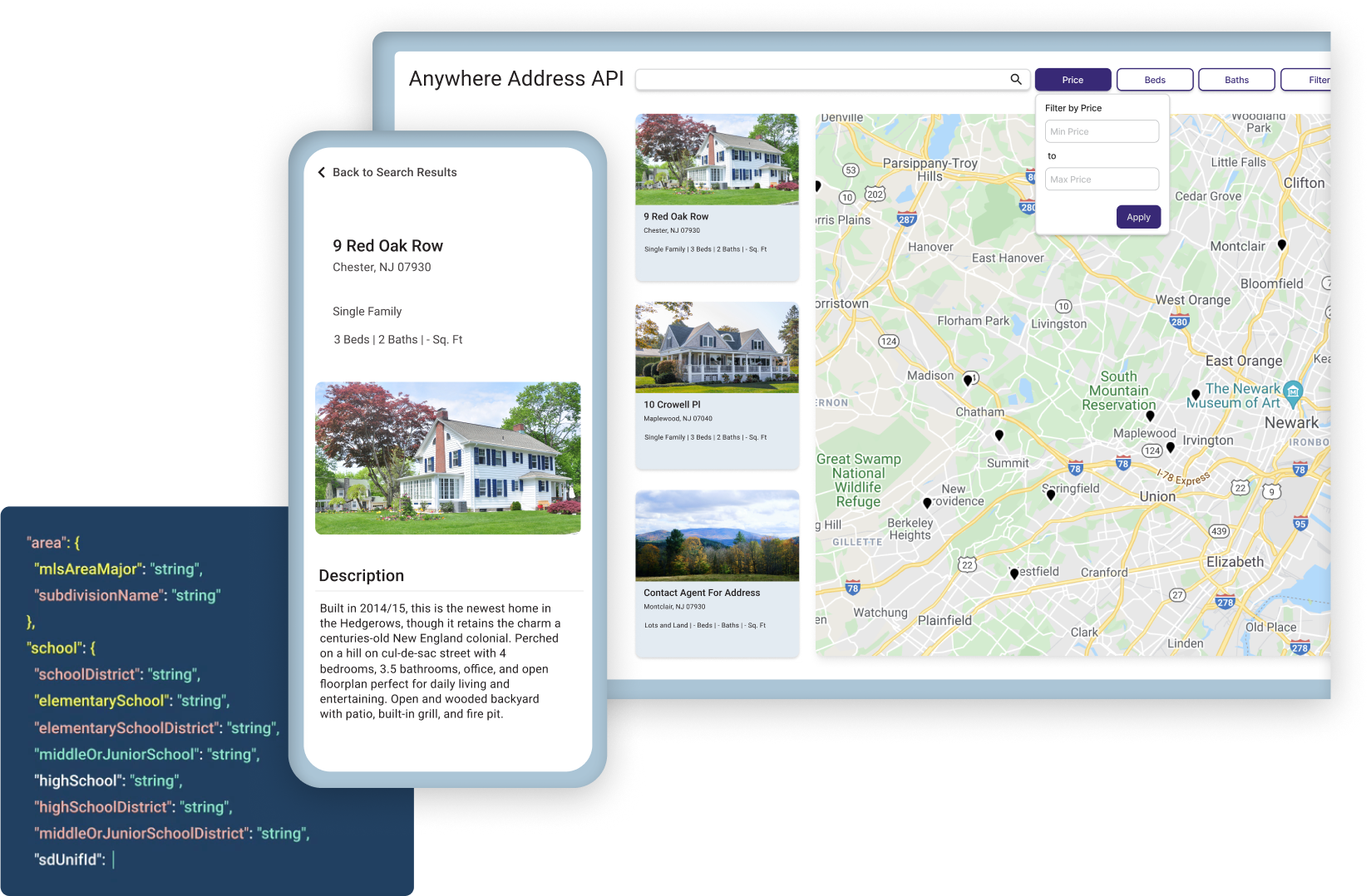 Use Cases
Want Some inspiration? Here are some articles selected about the APIs
Fuel your digital marketing strategy by leveraging the power of Anywhere's data and provide exceptional customer experience. Want to know more, check out our digital tool integrations.
Integrate your CRM with Anywhere and deliver a customized experience to your clients using Anywhere company and agent profile data and automated lead delivery and feedback.
Support
Need Help ?
Our support page has a list with answers to frequently asked questions. If you can't find the answer you are looking for, please contact us! We are happy to help.
Go to Support